Today's excursion is brought to you in partnership with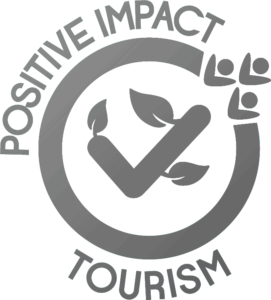 This morning you will journey off-the-beaten-path and alongside graceful llamas in your half-day llama-trek. The ever-growing use of horses and mules in the highlands of Cusco is what triggered the foundation of the Llama Pack Project. Their mission is to preserve the ancient tradition of using carrier llamas, that, unlike horses and mules, do not cause soil erosion. Pure-bred llamas have almost disappeared in the Urubamba Mountain Range. Instead, families own small llamas mixed with alpacas that have poor fiber quality and are not able to carry a lot. The project works closely with local llama farmers and strives to gain visibility by high-Andean communities not visited by conventional tourism. They aim to empower these communities by providing networking opportunities and skill-building workshops. Despite the pandemic, they managed to launch a new product, a bio llama fertilizer.
The initiative also offers travelers from all over the world the chance to go trekking with llamas in their original habitat while learning about the challenges faced by llama herding families. This inspiring project, therefore, gives locals access to an alternative source of income, all while striving to keep our fluffy llama friends happy and healthy.
If you've always wanted an adorable selfie with a llama, this is your chance! During this 4-5 hour experience, you will get to trek alongside some graceful llamas. After local llama breeders introduce you to the inspirational Llama Pack Project and its goals and visions, you will assist with the herding and packing of these native, eco-friendly animals. Once ready, you will begin your leisurely walk with the llamas, following a dirt track through grazing fields, past small farming communities featuring adobe houses and courtyards filled with local crops while making your way to the rest stop. Here, you will enjoy a traditional Peruvian snack, while you learn about how your participation in this activity has contributed to the maintenance of the ancient tradition of llama breeding while creating a business opportunity for the local families. You will taste 3 different varieties of native potatoes prepared in a Peruvian 'earth oven' known as a huatia, along with broad beans, sweet potatoes oca, and corn. You then make your way back to the base camp with your new llama friends leading the way.
Upon reaching the base camp your guide and driver will be waiting to transfer you to a local restaurant for lunch.
After lunch head to the community of Misminay where you will participate in a salsa workshop. Peruvian dishes are not complete without herbs and usually, spicy salsa is served with every meal. Today you will learn how to prepare Uchucuta salsa. To do so you need to roll up your sleeves, as the first step is to crush chili and herbs with a huge stone. The women of the community will show you how to mix up all the ingredients to get the delicious but spicy salsa that is an absolute must-try.
Glamping in the magical community of Misminay just minutes-drive from Moray terraces and the salt pans of Maras offers a blend of remote adventuring and comfortable, conscious travel. Your hosts, María and Mario Mayhua, a traditional Andean family who are keen to share their way of living with you will welcome you to their community with a cheerful and friendly smile. They will show you the surroundings of this wonderful place and surprise you with a delicious, traditional dinner. Your day comes to a close with an evening spent stargazing by the campfire before retiring to your tent for the night. Each tent is equipped with all of the comforts of a hotel, a real mattress, down duvets, carpets, an electric heater, and local Andean decorations.