Patagonia, a beloved sanctuary for nature enthusiasts, needs no formal introduction. However, to fully maximize your experience, it's essential to structure your exploration with key facts in mind.
This vast geographical wonder sprawls across two countries, Chile and Argentina. The apex of Chilean Patagonia undoubtedly lies within Torres del Paine National Park. Keep in mind that it's not a budget-friendly destination and has limited visitation windows throughout the year.
Having recently embarked on an inspection trip to Torres del Paine, I've compiled a carefully edited list of crucial considerations to help you craft your initial itinerary.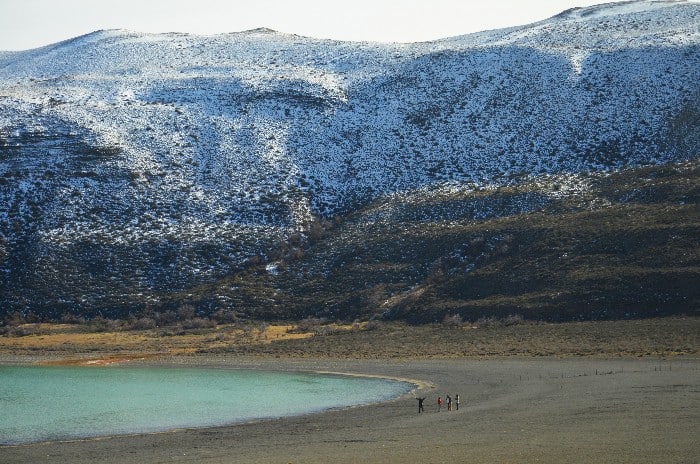 Familiarize yourself with Patagonia's seasonal variations:
High Season (also known as the 'Summer Season'): October to February
Shoulder Season: March through early April & September
Low Season (when many accommodations and dining options close due to winter cold): Mid-April to August
Heavy snowfalls over Torres del Paine and especially ice on the park's access routes create risky conditions in winter. It is not uncommon for the local authority responsible for the national park (CONAF) to close access to tourists for this reason.
In some cases, even when weather conditions improve but still involve risks, authorities require a guide to accompany the traveler during their visit to the park.
This page provides updated information on entry to the Torres del Paine National park.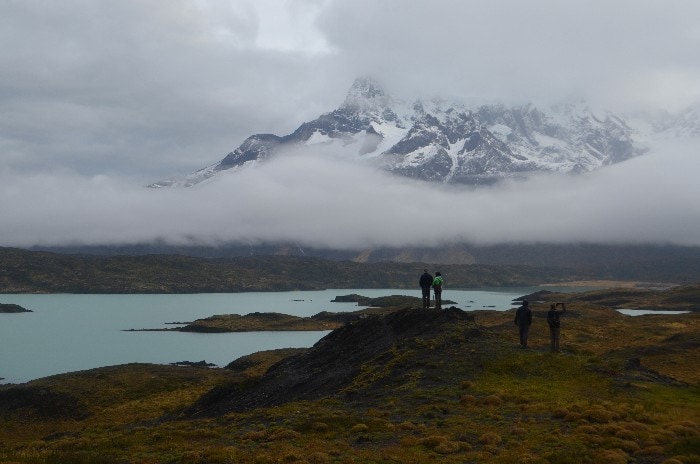 Determine Your Length of Stay
Exploring Patagonia, an outdoor enthusiast's paradise, with its dazzling centerpiece, the Chilean gem, Torres del Paine National Park, is a journey through mountains, glaciers, lakes, and rivers. To grasp its vastness, consider that it spans approximately 1800 sq kilometers (700 sq mi), while Colorado's Rocky Mountain National Park covers roughly 1000 sq kilometers (450 square mi).
Hence, ample time is essential!
Patagonia's weather can be famously capricious, often delivering all four seasons in a single day. To enjoy the park's highlights with favorable weather plan for at least one full day in the National Park Torres del Paine.
Ideally, allocate a second day to increase your chances of capturing photographs under clear skies.
Keep in mind that the day of your arrival and departure can be considered as 'lost' in terms of full exploration. Therefore, we recommend a min. stay of 4 days for an optimal experience.
How To Get There Faster
Take a flight from Santiago de Chile, the capital of Chile, to Puerto Natales, which serves as a gateway to the enchanting wonders of Patagonia. You'll find daily flight options, including both stopovers and direct routes, particularly during the high season.
In the past, the only regular flights available were from Santiago de Chile to Punta Arenas. However, as you can observe on the map, flying to Puerto Natales is the more convenient choice due to its closer proximity to your ultimate destination.
Puerto Natales to Torres del Paine: ≈147 kilometers (91 miles) away, approximately a 1 ½ hour drive.
Punta Arenas to Torres del Paine: ≈ 393 kilometers (244 miles), which typically takes around 4 hours by car.
| Sky Airlines | Flight | Monday through Sunday (excl. Thursday) |
| --- | --- | --- |
| SCL-PNT | H2423 | 07:17 - 12:38 |
| PNT-SCL | H2424 | 13:23 - 16:45 |
| Jetsmart | Flight | Monday and Friday |
| --- | --- | --- |
| SCL-PNT | JA323 | 15:36 - 18:50 |
| PNT-SCL | JA320 | 19:30 - 22:38 |
| LATAM | Flight | Wednesday, Friday and Sunday |
| --- | --- | --- |
| SCL-PNT | LA254 | 07:56 - 11:13 |
| PNT-SCL | LA251 | 09:46 - 12:52 |
Select Your Hub for Adventures in Torres del Paine National Park
Hotel rates vary significantly between Puerto Natales and Torres del Paine.
To provide you with a sense of the price contrast, a DOUBLE room in a 3-star superior hotel, which includes breakfast, typically costs around USD 200 in Puerto Natales. In Torres del Paine.
You can expect to pay twice that amount for similar accommodation.
Indeed, the price disparity can be attributed to location factors. Staying within the park tends to be more expensive due to the logistical challenges of sourcing supplies from Punta Arenas or Puerto Natales.
It's worth noting that upscale, casually luxurious lodges typically offer only all-inclusive packages (including transportation from/to airport, meals and excursions).
To get a ballpark estimate of the additional cost for an all-inclusive package in a 3-star superior hotel, you can multiply the price of accommodation alone in Puerto Natales by a factor of 4.
Day Trip Highlights in Torres del Paine
On a day trip by vehicle to the park you can witness some of the most beautiful lakes, waterfalls, and mountain views in the world.
Paine Towers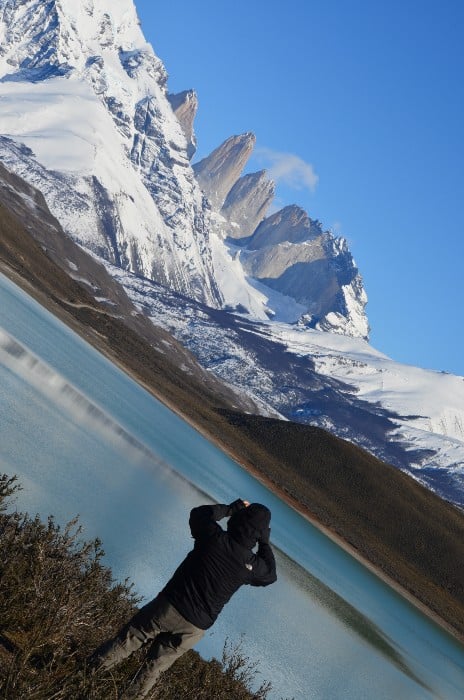 Pehoe Lake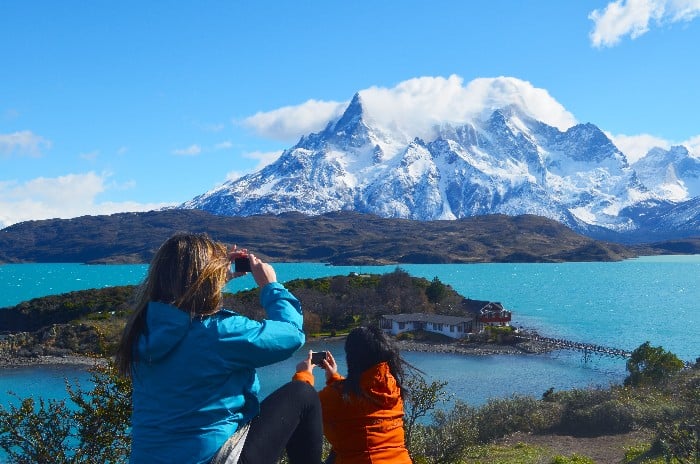 Paine Horns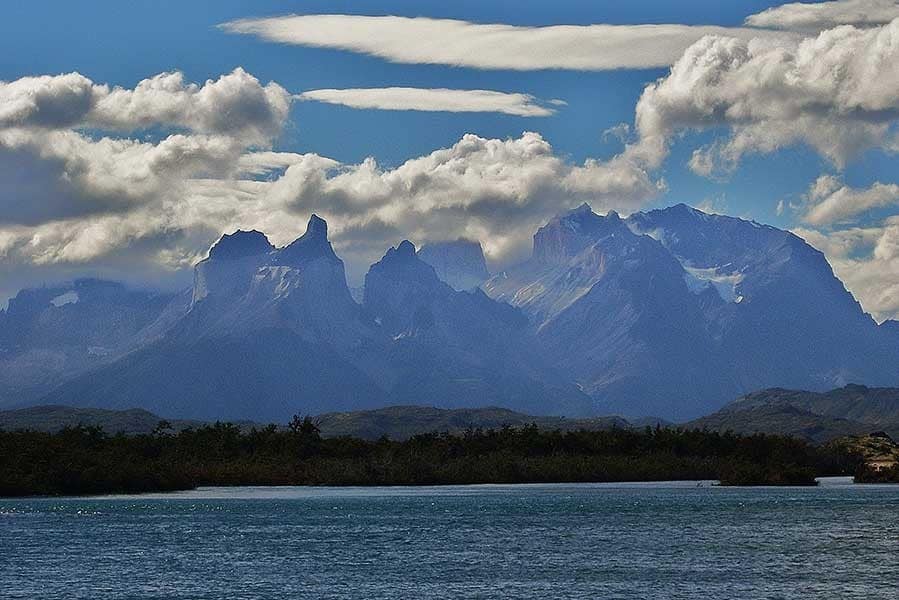 Salto Grande River Fall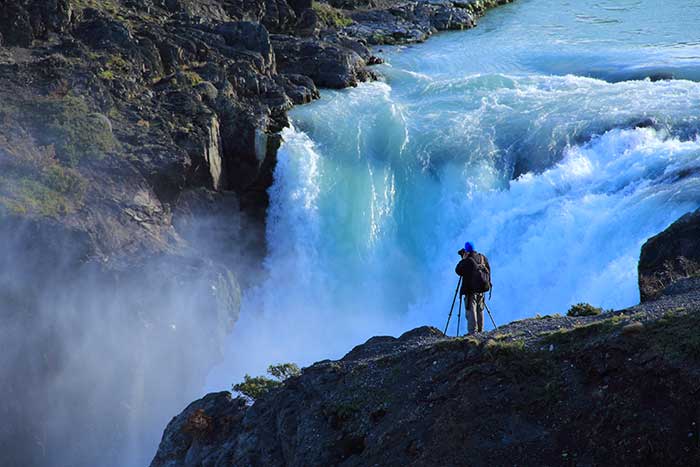 Nordenskjöld Lake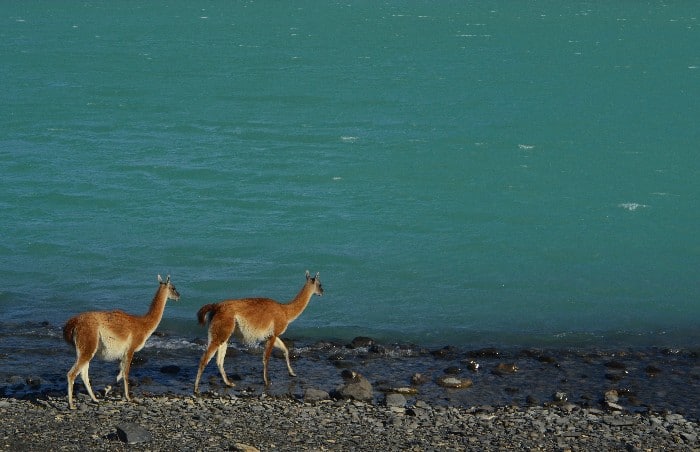 Add-on tips for Hikers
For an unforgettable view of Las Torres (Paine Towers), embark on a trek to its base. If spotting wildlife excites you, a local driver-led tour may lead you to the park's best viewpoints, including chances to catch sight of guanacos and even pumas.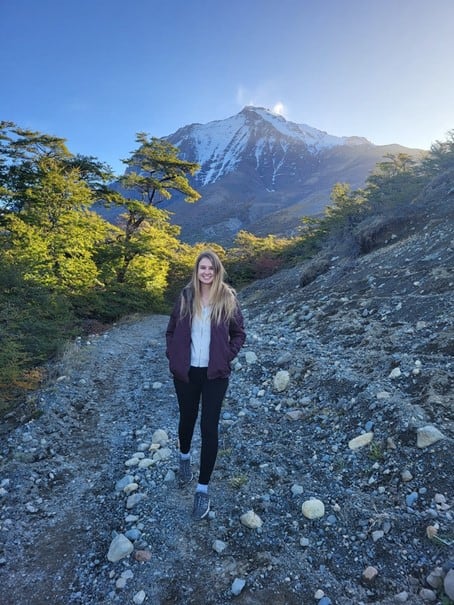 Boat trip to Serrano and Balmaceda glaciers, where cascades and soaring condors will captivate your senses. For a grand adventure hike through Bernardo O'Higgins National Park with a guide and indulge in a hearty Creole lunch at a typical 'estancia.'
Grey Glacier. You can opt for a hike to a viewpoint or a boat navigation for a close encounter. You can even trek the glacier if you wish, although this can be rather expensive (if you are looking for a more affordable way to trek a glacier in Patagonia, check out our excursion to Perito Moreno).
For savvy hikers the 'W trek', a popular multi-day hiking route (4-5 days) showcasing some of the park's most iconic landmarks and breathtaking scenery. It is possible to do them starting and ending in Puerto Natales.
Wildlife You Can Spot in Torres del Paine
All of the pictures were captured using a Nikon 70-300mm lens. If my budget permits, my preference would lean toward upgrading to a 200-600mm lens.
Guanaco
Andean fox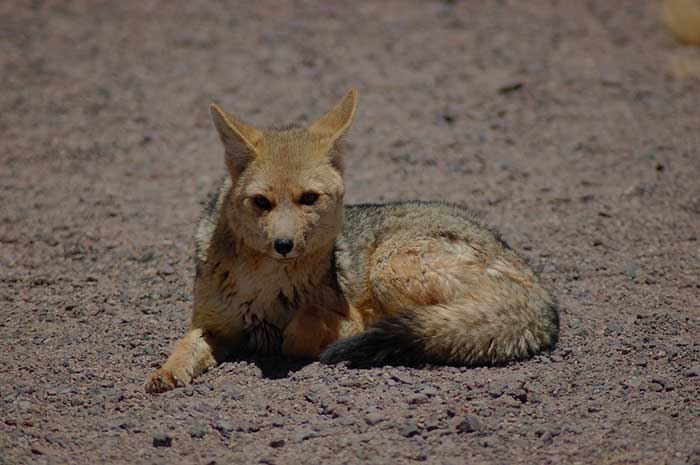 Chilean flamingo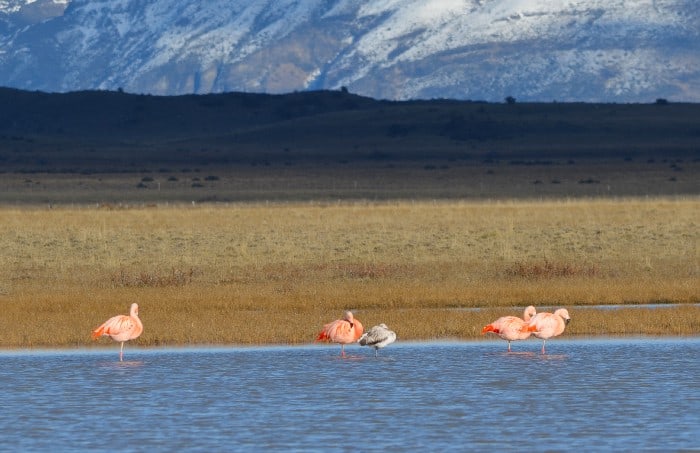 Darwin's rhea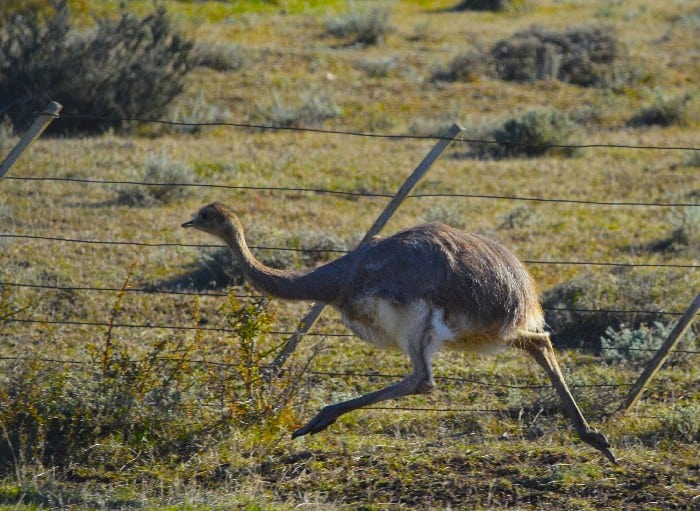 Caracara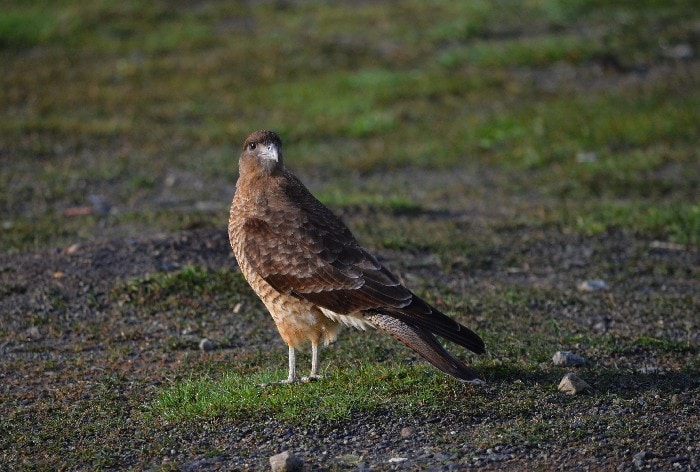 What To Eat
Spider crab chowder (centolla) - This specialty of the area is king crab prepared in various styles. Our favorite is the chowder.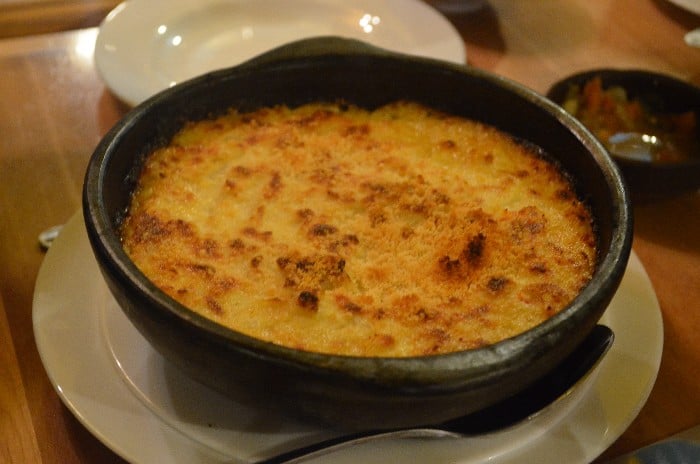 Guanaco - Its delicious lean meat is very similar to that of beef and is highly appreciated by residents and visitors not only in Puerto Natales but also in Punta Arenas and Tierra del Fuego
Calafate Sour - A spin on Chile's beloved national cocktail, the Pisco Sour, featuring locally sourced berries (Calafate), is readily available for enjoyment at bars throughout the enchanting region of Patagonia.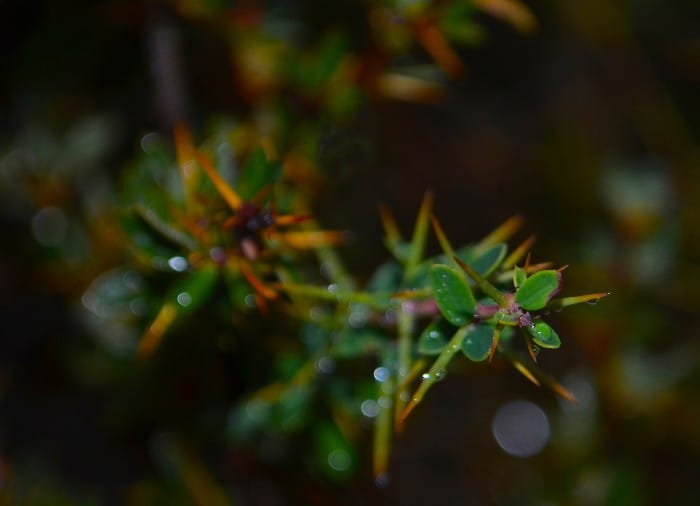 Patagonian 'Last Hope Gin' - If you're in Puerto Natales, don't miss 'Last Hope,' an artisanal distillery/bar known for its outstanding London Dry Gin crafted by an Australian couple. Be sure to explore our bike tour, which includes a stop at this unique spot.
Where To Stay in Puerto Natales & Torres del Paine
Here are two of our favorite properties in Puerto Natales, depending on your budget:
Noi Indigo $ (41 rooms) a boutique hotel conveniently located just a short walk from the city center, offering a privileged view of the Natales River.
The Singular Patagonia $$$ (57 rooms) a national historic monument fashioned from a 1915 cold-storage plant considered to be one of Chile's top luxury hotels. Located 15 minutes from Puerto Natales, this hotel features breathtaking views of Last Hope Sound and over 20 excursions, including trips to Torres del Paine, trekking, kayaking, fly fishing, and horseback riding.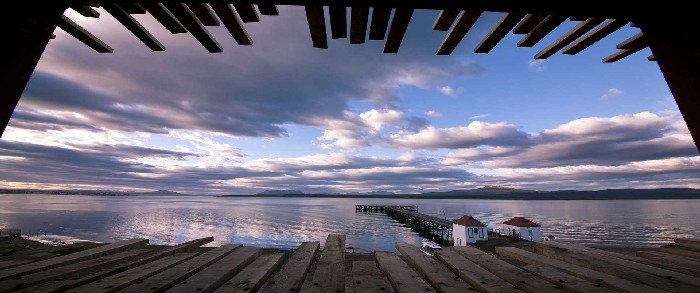 In Torres del Paine National Park:
Tierra Patagonia $$$ - Remote luxury retreat near Torres del Paine with breathtaking views, outdoor activities, comfortable rooms, spa, and a restaurant featuring local cuisine.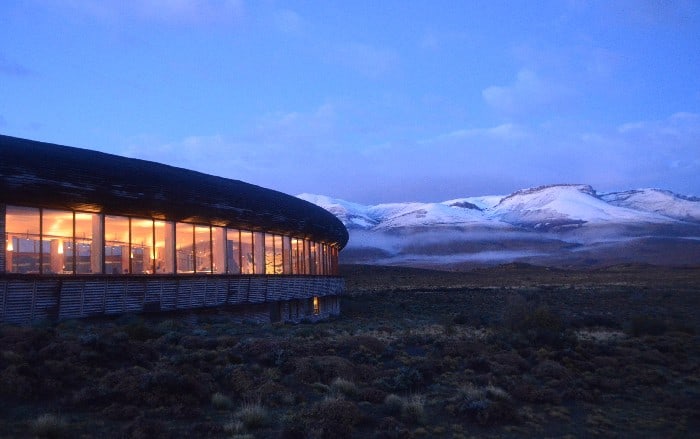 Explora $$$ - All-inclusive adventure lodge on Lake Pehoé, near Torres del Paine. Stunning views, TV-free suites, 40+ excursions, three room categories, and a delicious seasonal menu. Perfect for adventurous travelers seeking a cozy escape in a scenic setting.
Awasi $$$$ - Prestigious all-inclusive luxury lodge in Torres del Paine National Park. Independent villas with stunning views, private guide, and 4x4 vehicle. Unique Patagonian-inspired décor. Tailored excursions like horse riding, biking, bird watching, and hiking.
If you want to Extend Your Trip to Perito Moreno (Calafate)
If you wish to extend your trip to El Calafate (Argentina) to visit its iconic glacier Perito Moreno. You have 2 options:
Either with a 5-hour bus trip from Puerto Natales or
A transfer is included in the rate of your all-inclusive hotel in Torres del Paine (some hotels require a min. stay of 3 nights to offer this service)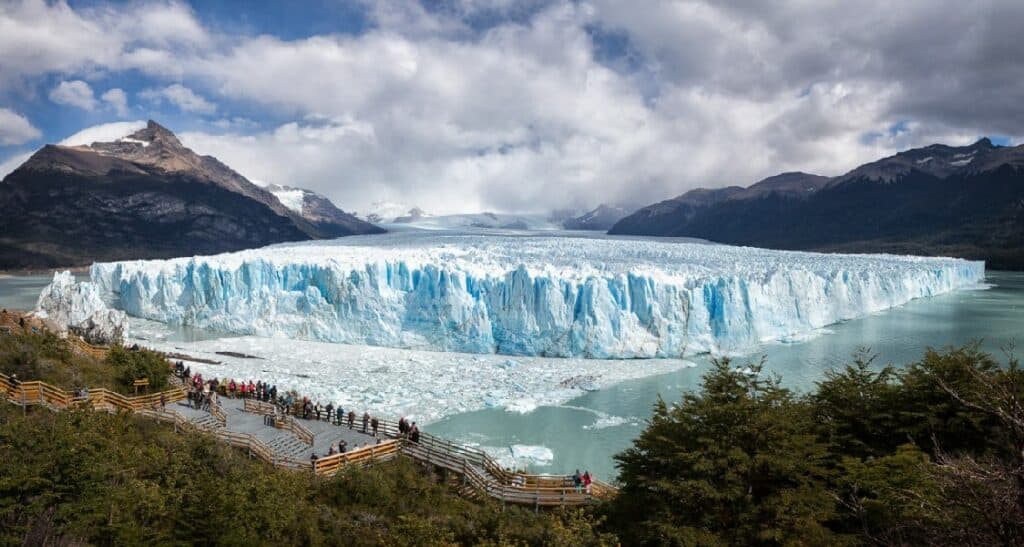 In El Calafate, there are several excursions to continue exploring Patagonia. Check out our article on our recommended itinerary in this area. From El Calafate, you can fly to Buenos Aires, the bustling capital of Argentina, where you can spend a few days before heading home with memories to last a lifetime.