In the past, our prospective travelers used to inquire whether Lima was worth visiting and whether it was safe. Things have changed! Nowadays, many travelers know that Lima is the ultimate foodie paradise in South America. We are talking top-notch restaurants that have made it to the coveted 50 Best of the World list. Many travelers now eagerly plan to spend at least two nights in Lima, anticipating exceptional dining experiences.
However, alongside this culinary fame, we are frequently approached with a different question: What can I do in Lima in 72 hours?
Since our headquarters are right here in Lima we are delighted to share some of our expert tips with you. Here is our complete guide to 72 hours in Lima.
Casa de Aliaga
Make sure to visit the colonial 'Casa de Aliaga' in the historic city center. It is the oldest colonial mansion in South America and the same family still owns it.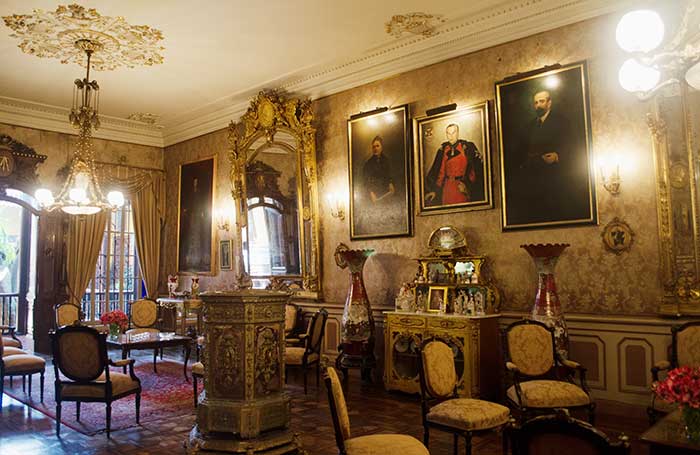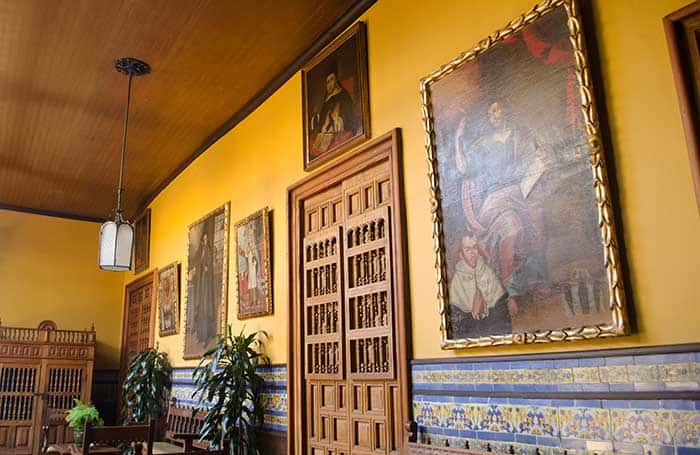 Not too far away from here, you will also be able to find Cordano, a historic bar. It was a well-known meeting place for local politicians, artists, and writers. It may come across as a bit shabby, but it still serves one of the best 'butifarras' in town.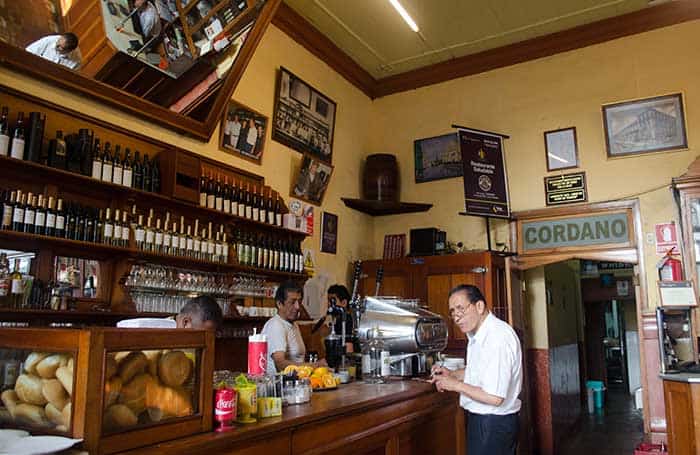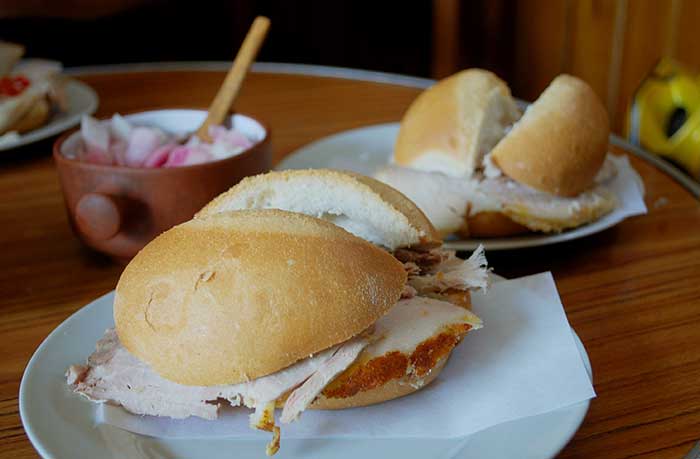 Santo Domingo Church
Take a trip to Lima's oldest convent and journey to the top of the Santo Domingo Church's salmon-colored bell tower. Take in the amazing panoramic views over the main square. It is here that the first (and the oldest) university of the Americas was founded back in 1551.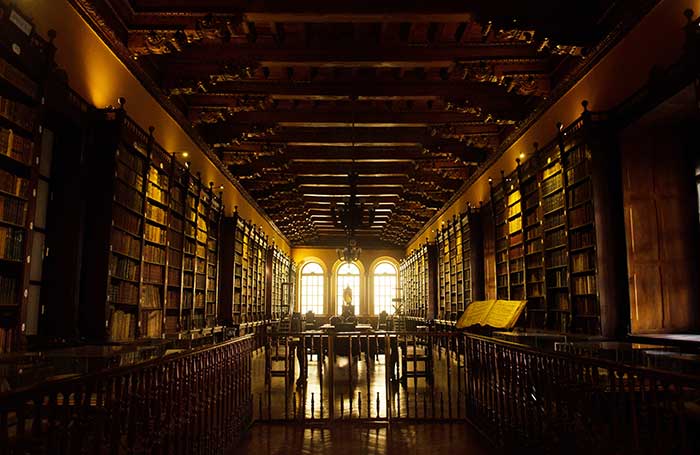 Larco Museum
I recommend visiting the Larco Museum at the beginning of your Peruvian journey. The Incas were only one of the many cultures that flourished in the different regions of the country. This particular museum is housed in an 18th-century vice-royal building and showcases chronological galleries that provide a thorough overview of 5,000 years of Peruvian pre-Columbian history. In 2018, TripAdvisor readers recognized this incredible museum as the best museum in South America and one of the 20 best in the world.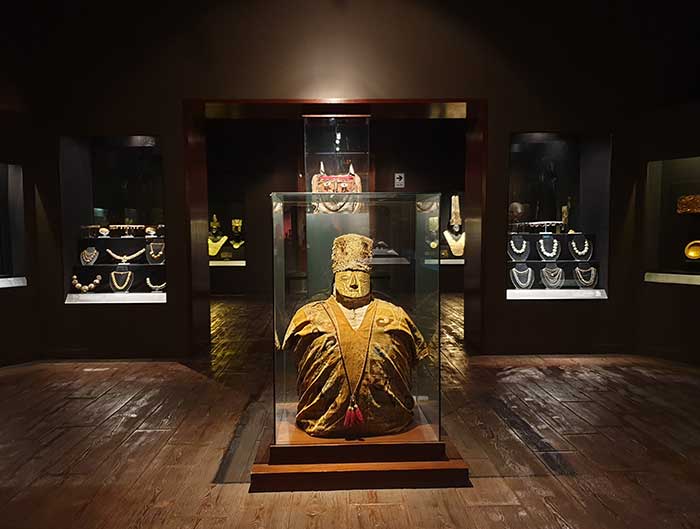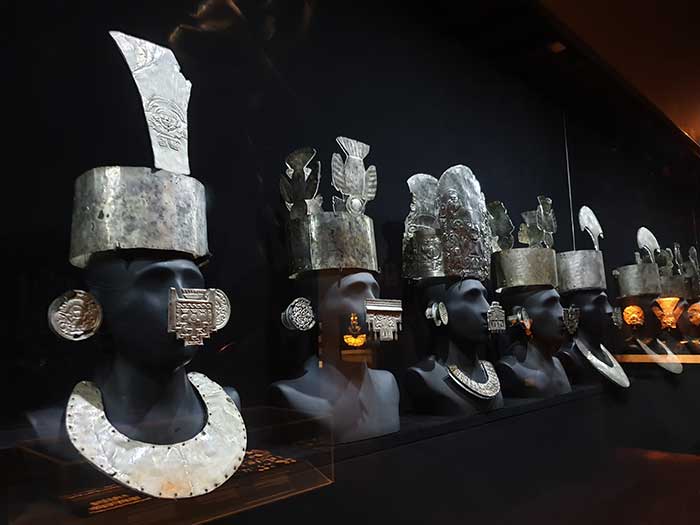 San Isidro Market
As you make your way towards the upscale neighborhood of San Isidro, be sure to make a stop at the San Isidro market, famous for its enthusiastic vendors. You will be able to see and learn so much here regarding the local and exotic fruits and vegetables. The local vendors are more than happy to explain where the produce comes from and how they are best prepared.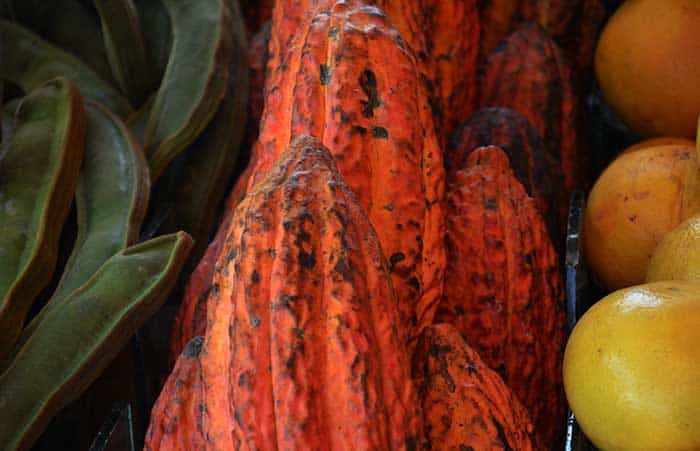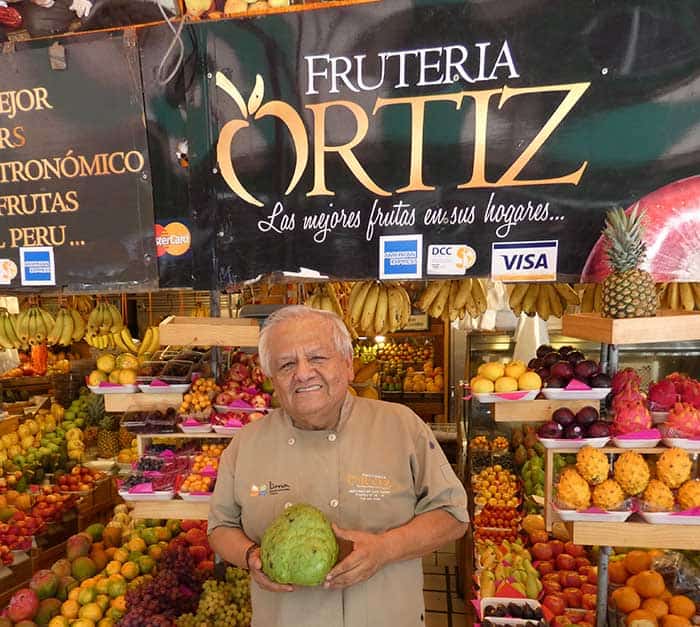 Lima's Pre-Columbian Pyramids
If you want to stand out with your pictures of Lima here is a tip for you. Two of Lima's tourist neighborhoods still feature adobe pyramids built before the Inca Empire flourished.
If you lack time ask your driver to stop by the Huaca Huallamarca in San Isidro on your way from the airport to your hotel. Beautifully illuminated at night this pyramid was built between AD 200 and 500. If you are into archaeology, find the time to visit the on-site museum. Although small, it boasts a mummy and impressive pottery, among other interesting artifacts found here during the excavations.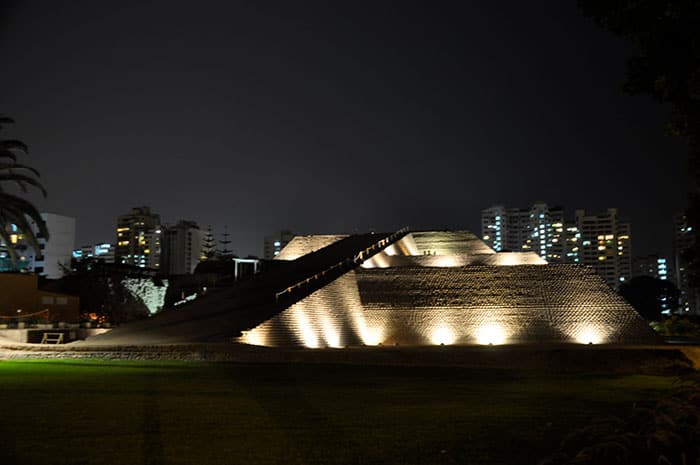 If you are looking for a 'wow' moment during your Lima stay, the Huaca Pucllana in Miraflores is the right choice. Take in the impressive history as you walk among the ruins of this remarkably preserved pyramid. In the evening, book a table at the onsite restaurant's terrace with a view across the illuminated pyramids! A dinner with views of a pre-Inca pyramid with dim lighting is bound to be memorable.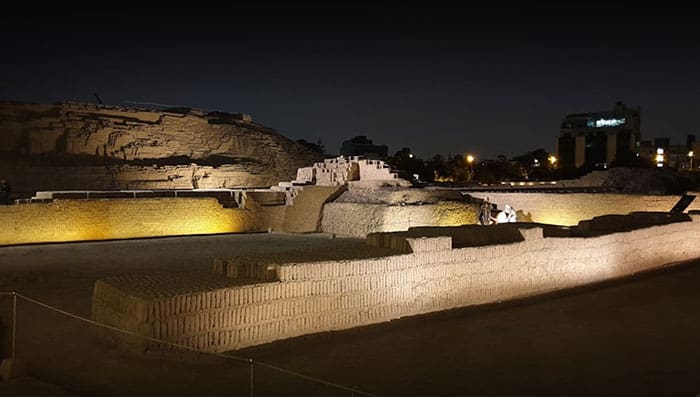 Mercado 28 - Lima's Fancy Food Court
Not sure what and where to grab a quick bite to eat at lunchtime? A stop at Mercado 28 is a definite must. Opened in 2018, Mercado is a sort of culinary melting pot, reflecting Lima's exemplary culinary atmosphere and placing a modern urban twist on the city's more traditional marketplaces. Mercado 28 offers many specialty food stalls, from Nikkei (Peruvian-Japanese fusion) to ice cream, and gourmet burgers to poke bowls. All the options are delicious regardless of which one (or ones) you choose.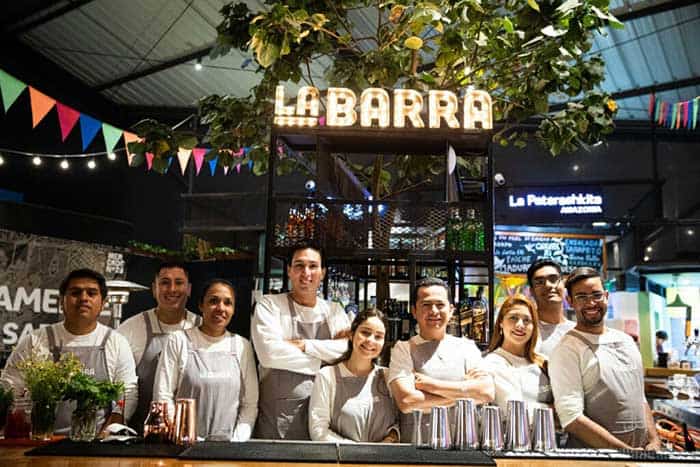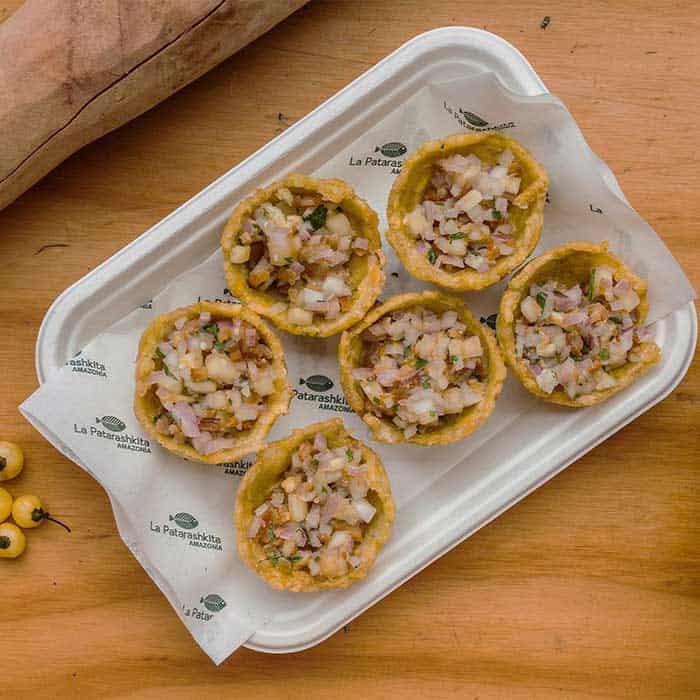 Restaurant Choices
If you are unable to get a table reservation at one of the three Peruvian 'World's Best 50 Restaurants', Central or Maido, there are still plenty of other great options available for you to try such as Pescados Capitales and AmorAmar if you're looking for some incredible seafood and/or ceviche (Peru's most iconic dish). Ceviche is prepared with fresh fish, limes, onions and chili peppers.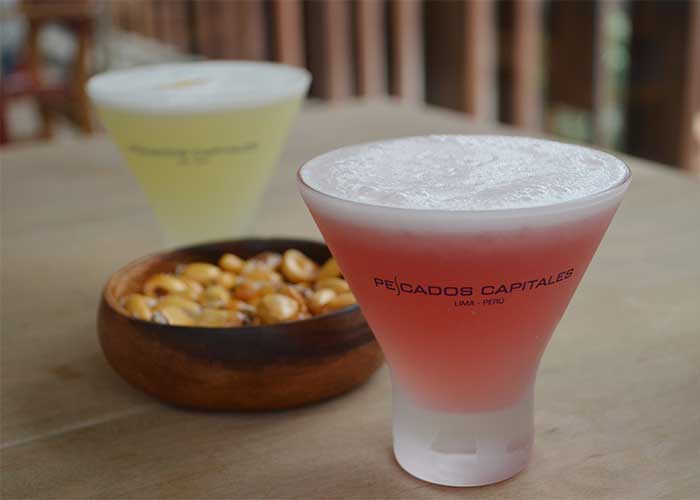 Our tip is to try this delicious meal in Lima or along the Peruvian coast. Since Lima sits on the Pacific coast there is never a scarcity of fresh fish or shellfish for a ceviche.
Peruvians eat ceviche for lunch. Therefore 'cevicherias' are normally open between midday and 4 PM. If you miss it, there are a few upscale seafood restaurants like Pescados Capitales offering it as an appetizer in the evening!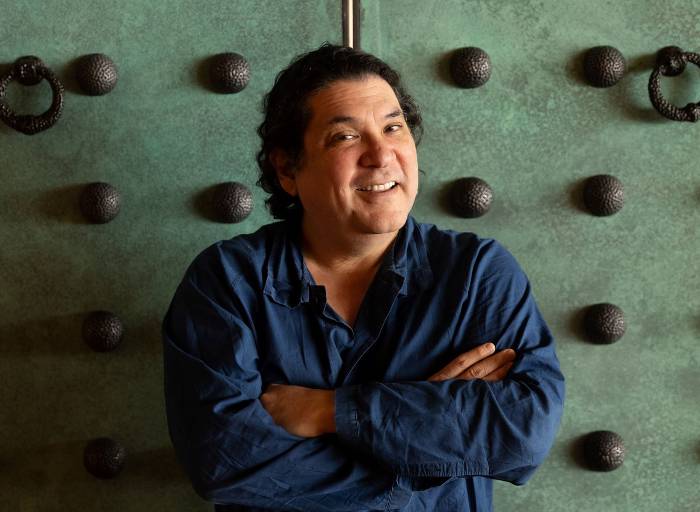 If you're non-vegetarian and feeling adventurous, give the 'anticuchos' (beef heart skewers) at Panchita a try. Eating anticuchos is a Peruvian tradition that was born in the streets. Panchita, owned by celebrity chef Gaston Acurio, pays homage to Peruvian grilled meats. Flavorful, tender and perfectly cooked meats come from an open flame at Panchita. Arcurio is also known for taking traditional Peruvian recipes (without meat) to a whole new level!
The 'appetizer sampler' at Panchita includes a skewer served with buttered corn, potatoes, and a variety of sauces. You can thank me later :-).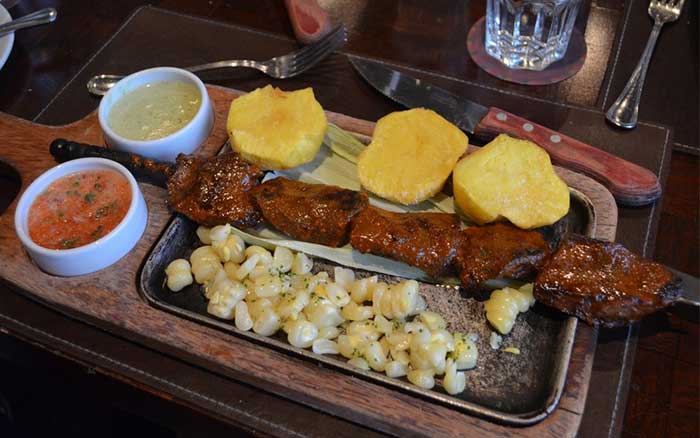 Artsy Vibes in Barranco
Barranco boasts a dozen art galleries, the Museum of Contemporary Art (MAC) and the Pedro de Osma Museum of Colonial Art. But this tiny neighborhood is also full of cute boutiques and coffee shops, along with fabulous restaurants (such as Cala featured in the last section of this article). You will also find some cozy bars and even Barranco's own craft beer company.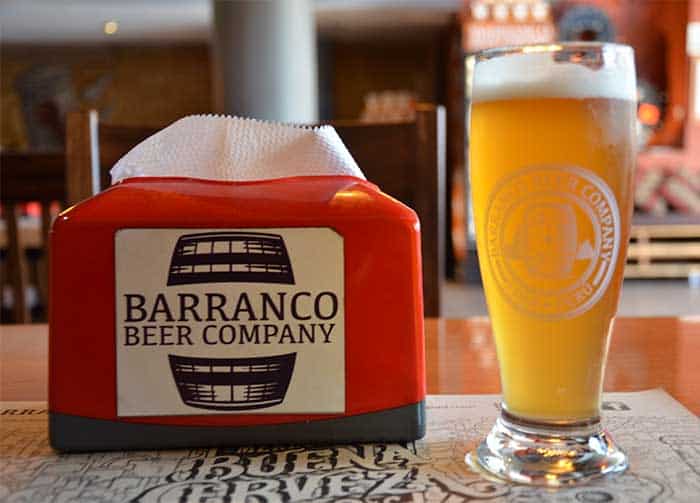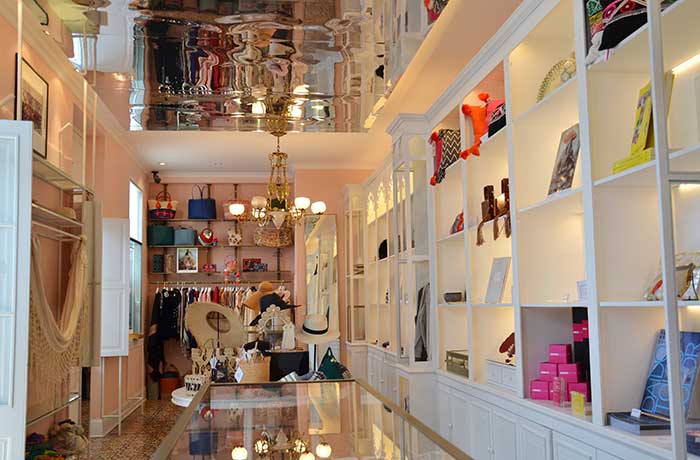 Don't miss a stroll through the residential side streets featuring renovated mansions (once home to Lima's elite), modern high-rises, and impressive street art.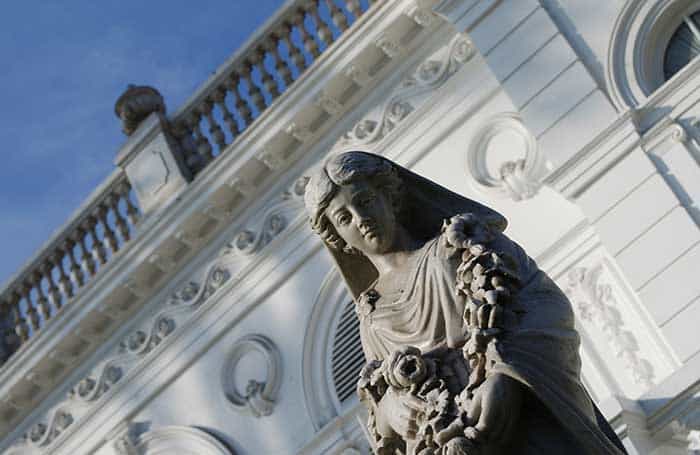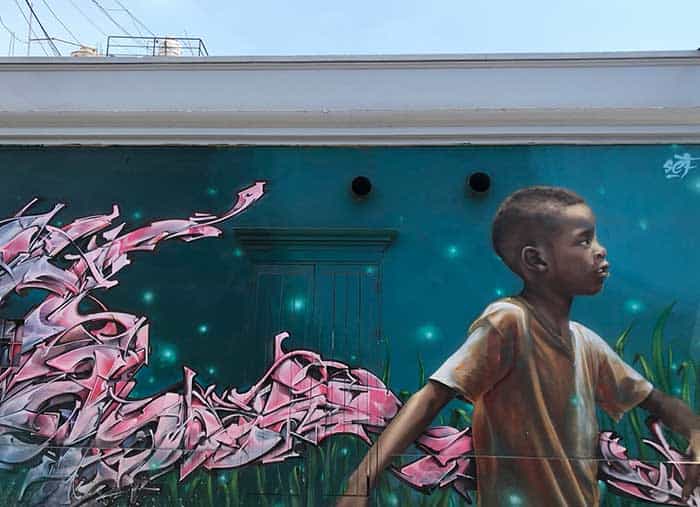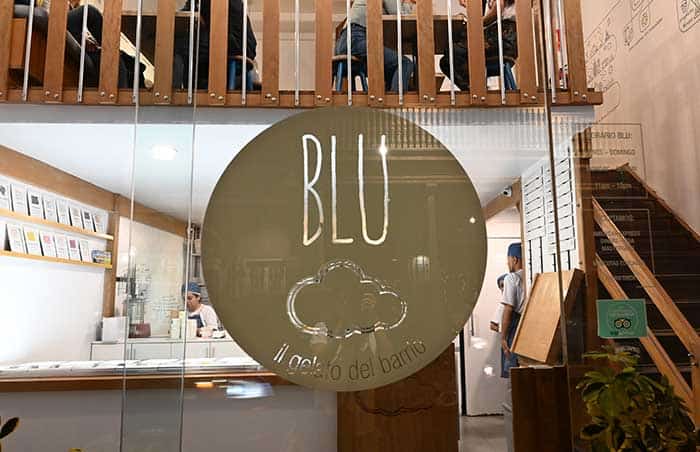 Traveling in Summer? Give this lounge-restaurant a try
If you're traveling through Lima in the summertime, then I suggest one of my favorite restaurants in the city, Cala. Here you will be able to enjoy the refreshing ocean breeze as you sip on your delectable cocktail while watching the sunset over the beautiful Pacific Ocean. You can order Peruvian 'tapas' (appetizers) to go along with your cocktail or you can opt to reserve a table in advance on the second floor if you're looking to dine more formally.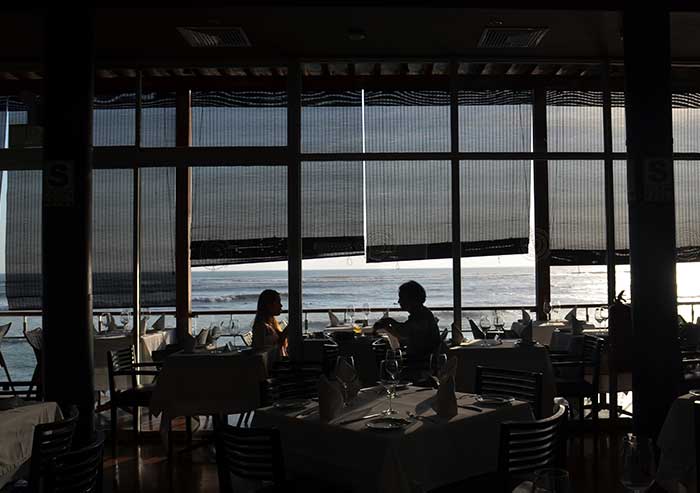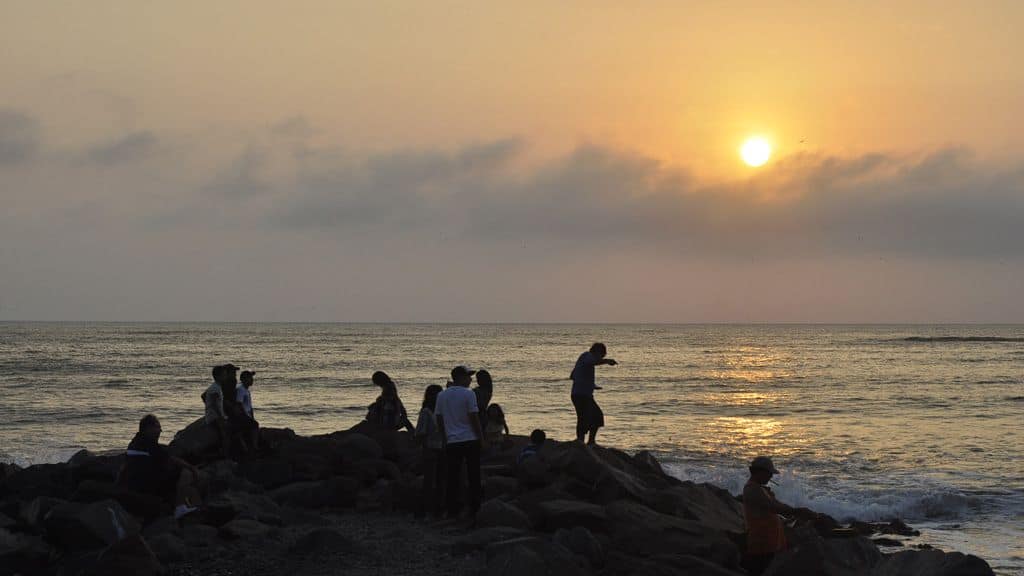 This is only a very short list of some of my favorite places throughout the Peruvian capital. There are still so many other incredible places to visit and discover, but one thing is for certain, you can't cover the highlights of Lima in less than 72 Hours!
Where to Stay