Most of the conventional trips to Peru only consider a visit to the cathedral and the Koricancha Sun Temple in Cusco - the former capital of the Inca Empire.
However, with its architectural fusion, rich history, and delicious food, there is so much more to see and do! Here is our list of the top 10 things to do in 24 hours in Cusco:
Take in the magnificent view from the bell tower of the Compañía church
Firstly, we recommend visiting the bell tower of the Compañía de Jesús church in Cusco. The views will give you a good look at the city's layout.
The impressive church was built by the Jesuits in 1571 and was reconstructed after the earthquake in 1650. After photographing the intricate stonework of the exterior of the church and marveling at the captivating artworks inside (no photos allowed inside), make your way up a narrow staircase to an observation deck at the base of the bell towers. From here you will have an amazing view of Cusco's main plaza and the nearby cathedral!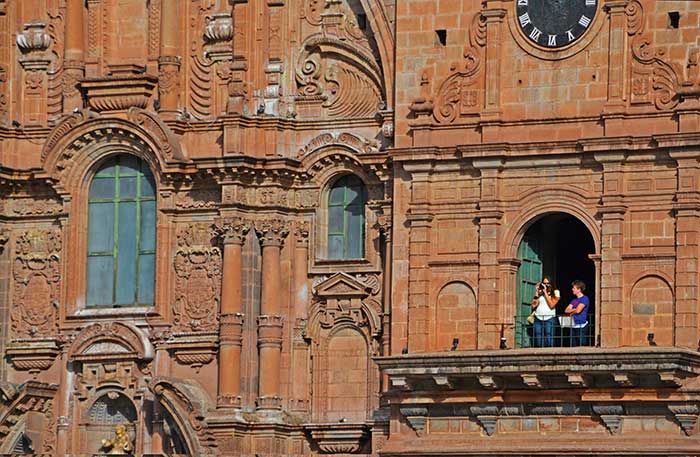 Support Women and Visit the Center for Traditional Textiles of Cusco
The CTTC (Centro de Textiles Tradicionales del Cusco) was founded in 1996 as a nonprofit association. In 1998 the project registered as an NGO. Above all, their mission is to work with communities around Cusco to revive ancestral weaving traditions and empower female weavers. The CTTC gives weavers from 10 partner communities the chance to sell their beautiful creations while celebrating their cultural identity.
Make sure to stop by the CTTC in Cusco to support this inspiring initiative. You will find some unique and hand-woven souvenirs to take back home. We recommend checking out the colorful pillowcases, and tablecloths, which are perfect for brightening up your home!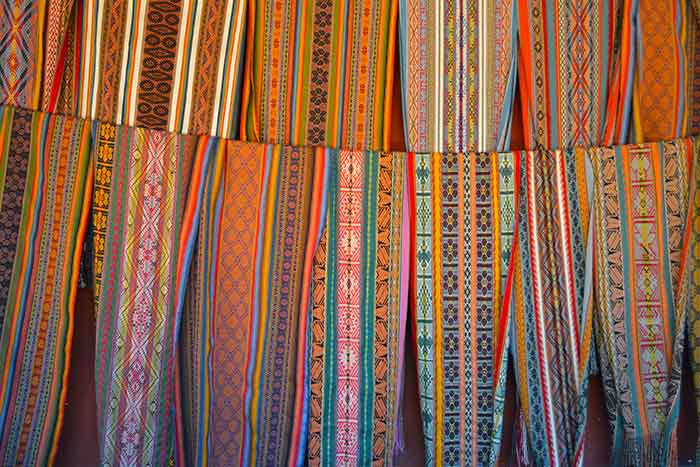 Drink a cocktail in San Blas while watching the sunset
Furthermore, a must-see neighborhood in Cusco is San Blas. We recommend spending some time in this area to explore the steeped cobblestone alleys while soaking in Cusco's artistic atmosphere. After visiting some of the local galleries, make a stop at Limbus Resto Bar. Here you can enjoy a delicious cocktail while watching the sun set over Cusco's rooftops. (Just make sure you are acclimated to Cusco's high altitude before consuming any alcohol!).
Our tip is to order the 'Corazon de Cusco' (heart of Cusco) cocktail. The cocktail is mixed with Chicha de Jora, a traditional corn beer that was a favorite of the Inca nobility. Give it a try and we bet it will be your new favorite beverage as well! 😉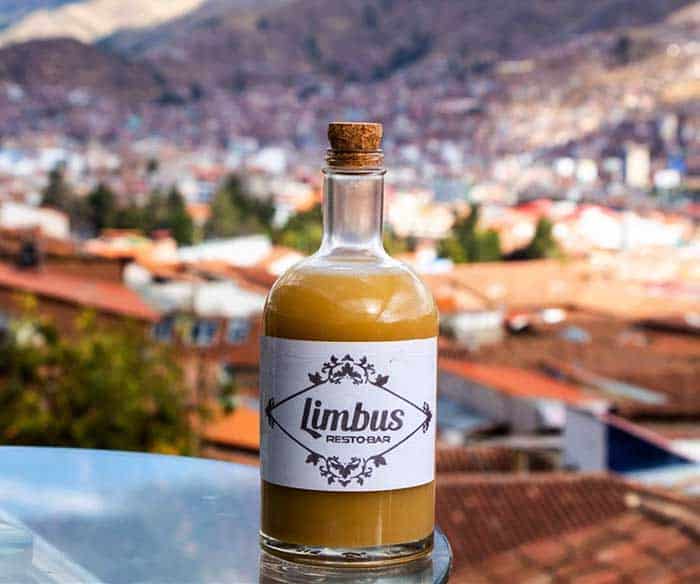 Try a local pizza or 'guinea pig' made with an artisan oven at Pachapapa in San Blas
After enjoying your cocktail at Limbus, make your way to Pachapapa restaurant in San Blas (only 200m from Limbus). The traditional restaurant features exquisite Peruvian as well as Andean dishes.
Enjoy a local pizza fresh out of their wood fire oven! Or if you want to try something unique, order the local 'chicharrones' (fried pork belly), 'anticuchos' alpaca skewers or roasted guinea pig! Known locally as 'cuy', guinea pig is one of the most popular local dishes of Peru and Pachapapa claims to serve the best one in Cusco!
Vegetarian options include dishes made with quinoa (yes, the superfood :-)), local giant corn, or trout (if you are a pescatarian). Our final tip for veggies: Cusquenos love the traditional 'Capchi' (a stew prepared with wild mushrooms, broad beans, and local cheese). And yes, you will find Capchi on the menu at Pachapapa.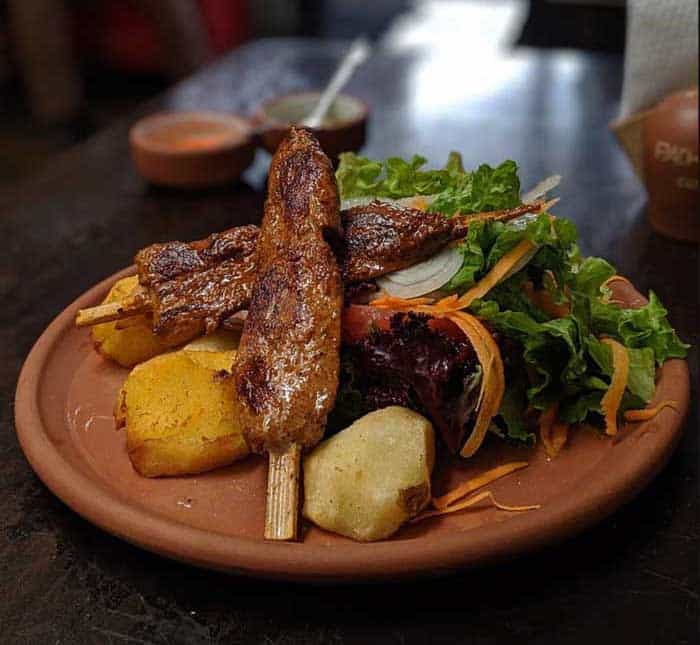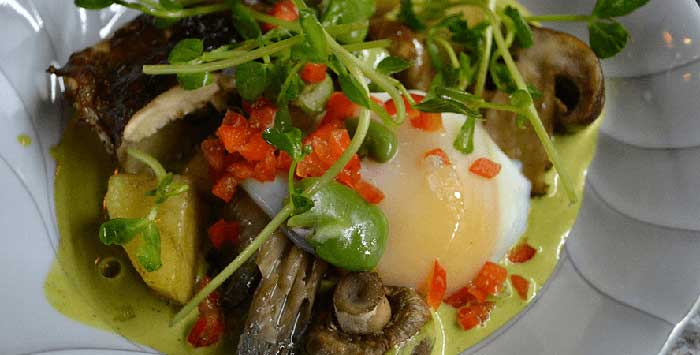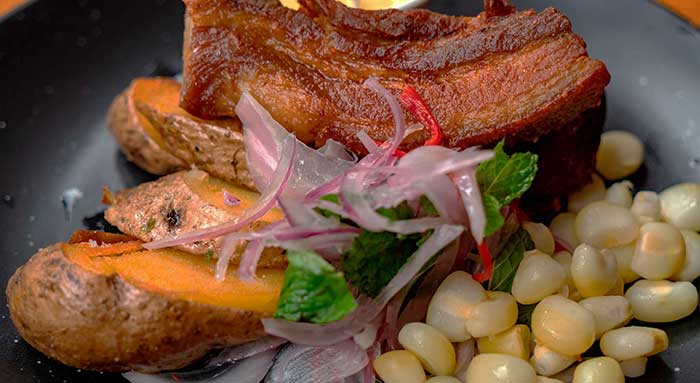 Explore the 12 Angled-stone at Hatunrumiyoc Street
Take a walk along Hatunrumiyoc Street named after the 12-angled stone visible in the remaining walls of what used to be Inca Roca's Palace. This stone with 12 angles fits seamlessly in the surrounding wall and is an example of Incan ingenuity. In fact, the Inca laid the stones around it so precisely that the use of mortar to hold them together wasn't necessary.
Next, head to the Palacio del Inka hotel for a drink. Their 'Rumi' (Stone) bar features an original Inca wall with an 8-angled stone. It is said that if someone would try to remove this stone, the entire wall would collapse entirely!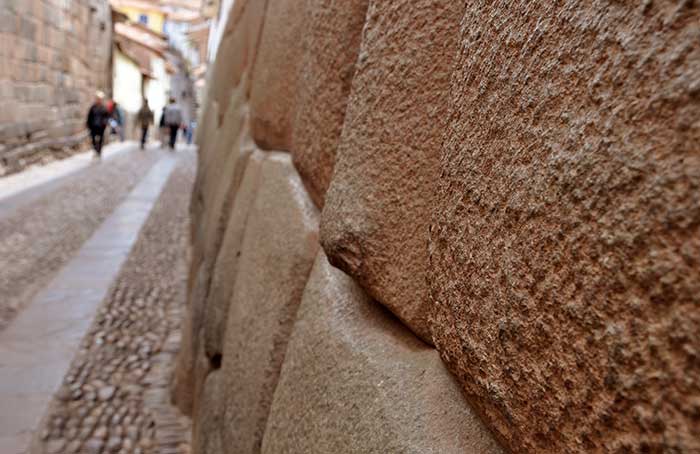 History & Fine Dining at MAP
The MAP (the Museum of Pre-Columbian Art) offers a collection of pre-Inca, Inca, and colonial art with easy-to-understand written explanations in English. The museum is centrally located and the entrance fee is only around 6 USD (20 soles). Check out their online virtual tour to get a teaser of the amazing collection they have!
Considered one of the most beautiful and best-preserved colonial houses in Cusco, the museum also features one of the best restaurants in town. The MAP Café is literally an out-of-the-box dining option for an intimate yet sophisticated gastronomic experience. Set in a glass box in the museum's courtyard MAP serves beautifully presented re-interpretations of Peruvian cuisine.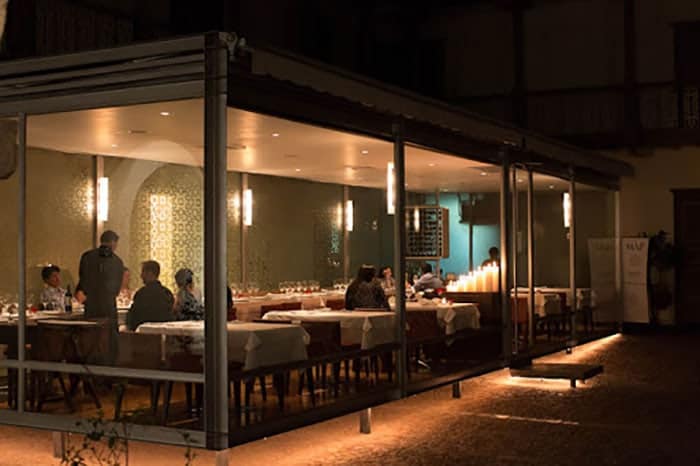 Experience an art tour and cooking class at the Monasterio hotel
Right across from the MAP, you will find the five-star Monasterio Hotel, a colonial gem. The property is a former 16th-century Jesuit Monastery and boasts stunning paintings of the 'Cusco School'.
If you have the time, we recommend taking part in the hotel's Art Tour and Cooking Class (for a minimum of 2 participants). An expert in religious art will guide you through the hotel's vast collection of art before you give the art of cooking a try. Following an introduction to the development of Peruvian cuisine, you will have the chance to prepare two dishes, lomo saltado, and ceviche.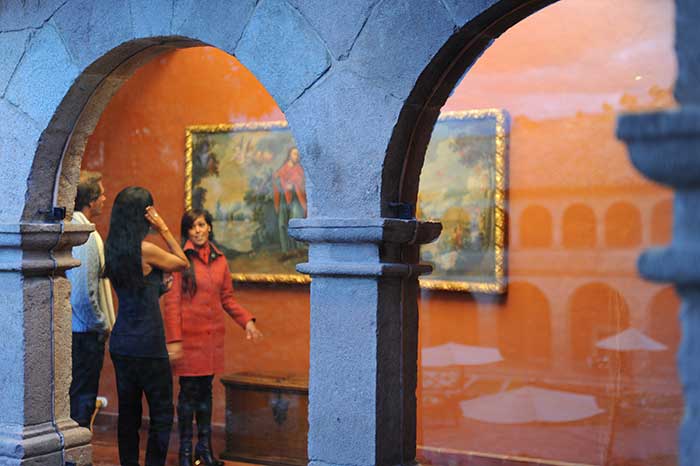 Empower Local Artisans with Souvenir Shopping
If you are looking for unique Peruvian souvenirs that make a positive impact, Cusco is the perfect place to shop. Start at Cocoliso Cusco, where Peruvian artisans craft alpaca wool treasures. For those in search of handmade crafts that tell a story, make your way to Isa Luna's boutique. Here, you'll discover a treasure trove of one-of-a-kind pieces, each intricately handcrafted with love and care. Alalau Cusco in San Blas embodies the spirit of slow fashion. Their unique pieces, inspired by local styles and fabrics, offer a contemporary twist on traditional Peruvian clothing. Explore Xapiri Ground for indigenous-inspired handcrafted items. Hilo Cusco, by Eibhlin Cassidy, fuses Irish design with Peruvian authenticity. Your purchases at these establishments aren't just souvenirs; they're meaningful connections to Cusco's culture and support local traditions and communities.
Visit the Hilario Mendivil Mini Museum & Gallery
If you want to visit a unique, yet less frequented museum, make a stop at the Hilario Mendivil Gallery. This small hole-in-the-wall museum boasts an extensive collection of paintings and sculptures created by Hilario Mendivil, a famous 20th-century religious artist from Peru. He is known for his artworks of religious figures with long necks, inspired by his love for llamas. Admission is free for all visitors and the museum is located in San Blas. 
Cheers to an amazing time in Cusco with a Coca Sour
Finally, before leaving Cusco, we recommend enjoying a Coca Sour for a memorable farewell toast. Infused with traditional Coca leaves, a Coca Sour is a must-try while in Cusco (next to the famous Pisco sour, of course!).
Where To Stay
Tariq Boutique Hotel ($) is charming and cozy, full of art and located in San Blas artist's quarter. Centrally located, however, is an option only for the fittest (there is a short walk uphill at an altitude of 3200m/10500ft ).
Antigua Casona San Blas ($$) is full of character. While being a colonial property, the hotel is beautifully restored, in a superb location. 52 rooms in three different categories. Family-friendly and features a yoga room.
JW Marriott El Convento ($$$) the former San Agustin colonial convent is a a 5* hotel today. With a spa, jacuzzi, and indoor pool. Guests can see artifacts of the pre-Inca and Inca culture unearthed during the excavations as well as original Inca walls. Just 2 blocks from the main square.
La Casona Inkaterra ($$$) is a stylish boutique property set in a colonial building in top location. Intimate experience (only 11 rooms). Part of the exclusive Relais & Chateaux Collection.
Belmond Palacio Nazarenas ($$$$) a grand hotel set in a convent from the 16th century. With courtyards, beautiful gardens, an outdoor pool and spa. Only 8-minute walk from Cusco's main square.