Most travelers to Chile only stay in Santiago for a couple of nights, but Valparaiso, just 131 km away, is well worth a visit. This quirky, bohemian port city is a stark contrast to Santiago, with its hills covered in vibrant urban art. This UNESCO heritage site was once a major port in the South Pacific before the construction of the Panama Canal, attracting thousands of foreigners influencing its culture and architecture. To truly experience the best of Valparaiso, consider exploring the city with a local guide who can show you its must-see hidden gems. In this blog article, you'll discover the 6 best tips for making the most of your first visit to Valparaiso and ensuring that you will fall in love with its unique culture and history.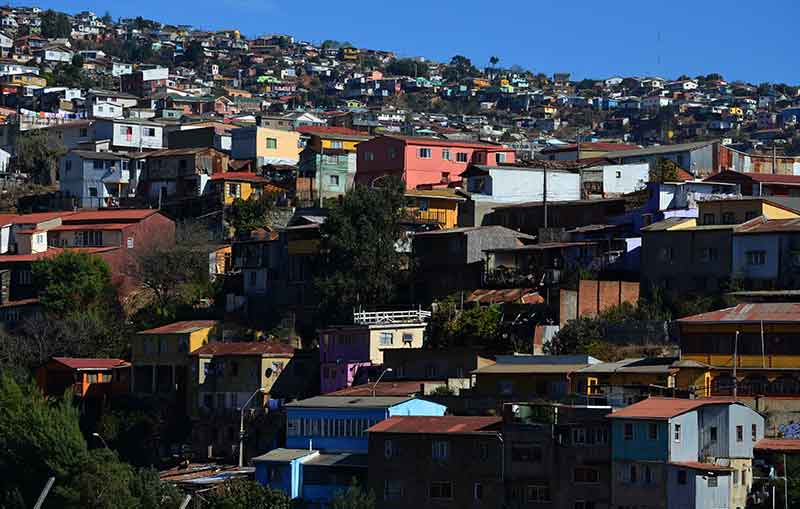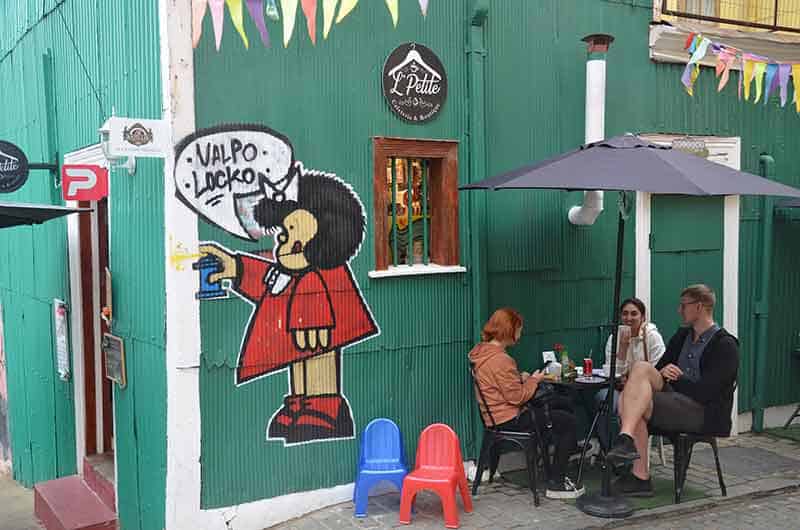 1. Navigate Valparaiso with Ease on Public Transportation
Our first tip is to explore the city with a trolley bus or 'micro' as the locals call it. Hop on the public transportation to truly get a feeling of the Valpo vibe and how the locals get around. During our visit we were accompanied by our 'porteño' guide Felipe, who made sure we felt not only safe, but also at home in his beautiful city. Not only is it a fun way to explore, but it's also the quickest route to the top of the hills.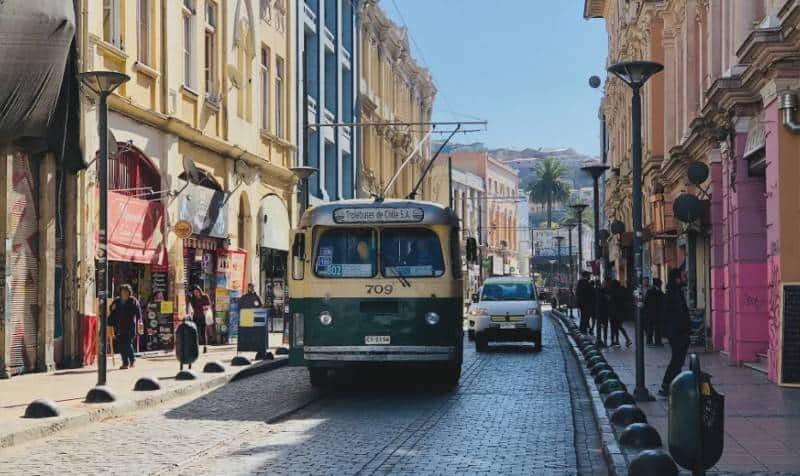 2. Enjoy a Foodie Break
Our next tip is to indulge in Valparaiso's culinary scene. Take a stroll through Valparaiso's streets and you'll find an array of independent restaurants, cafes, and rooftop bars, each one a canvas of its own unique street art. Sample the local seafood on the menu (a must-have in any port city), and enjoy breathtaking views of the Pacific Ocean with every bite. Check out our must-visit recommendations at the end of this article.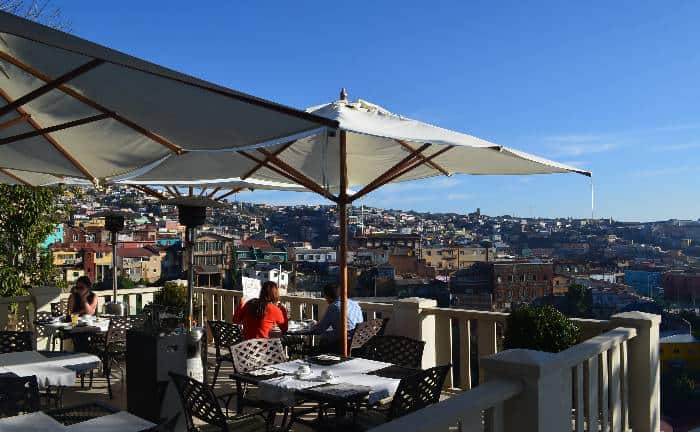 3. Wear Comfortable shoes – your feet will thank you
Uncovering the charm of Valparaiso's hills is a journey that takes more than just a half day visit. To truly immerse yourself in the city's vibrant character, we recommend focusing on two must-see hills, Cerro Alegre and Cerro Concepcion. While it's impossible to explore all 43 hills in just 3 hours, these two are a great starting point for an unforgettable Valparaiso experience. Regardless of which hills you choose to visit, chances are you are going to achieve your daily step count and then some. You'll walk up and down when exploring the hillside neighborhoods in Valpo and its winding staircases. Therefore, we recommend wearing comfortable walking shoes. Packing sun protection and a windbreaker is a good idea too!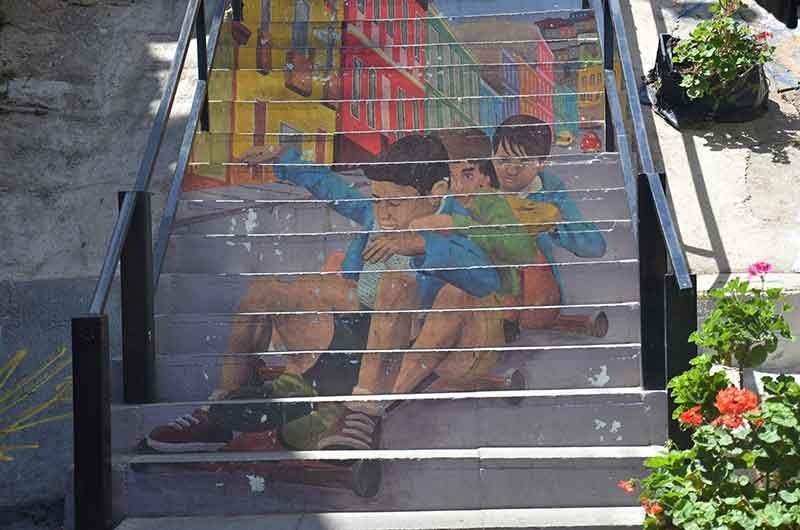 4. Choose the optimal time to visit Valparaiso
Summer and spring, from November to April, are the best times to visit Valparaiso. New Year's Eve is also a big hit, with an amazing firework show. Just make sure to book well in advance! We tried to book rooms for New Year's Eve 2022 four months ahead and still struggled to find availability. So, book early if you want to ring in the new year in Valparaiso!
The 6-course dinner at 'Caperucita y el Lobo' ('Little Red Riding Hood and the Wolf) exceeded all expectations, leaving us in awe. The culinary journey was a symphony of flavors, expertly complemented by the exquisite Montes wine selection. The attentive service provided the perfect finishing touch, while our table offered a breathtaking view that added to the enchantment of the evening. It was undeniably the perfect way to conclude the year.
The dining experience earned its place among the coveted list World's 50 Best | Discovery.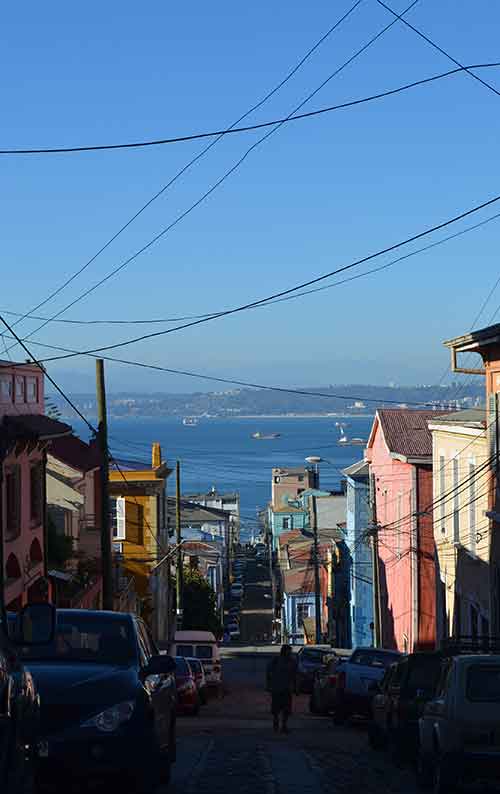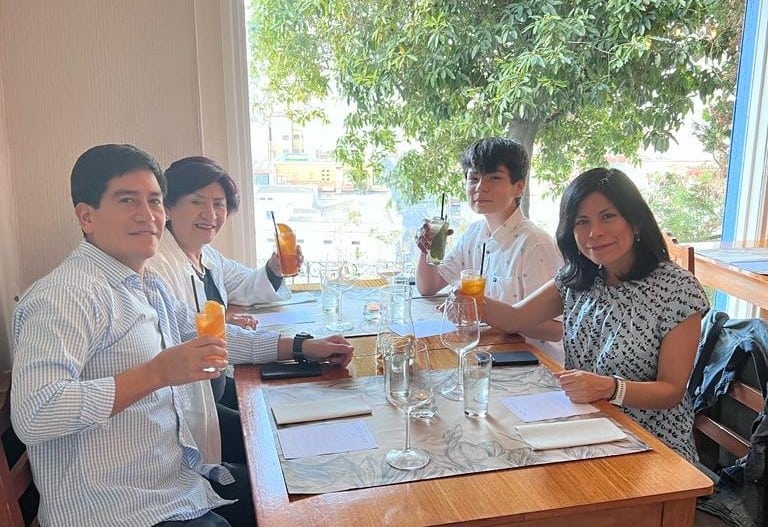 5. Make sure you stop by La Sebastiana
Looking for a taste of Chilean literature and history? Then check out La Sebastiana, once the residence of Chile's famous poet and writer, Pablo Neruda. During his time living here, he was awarded the Nobel Prize for Literature. Now a museum, you can get a glimpse into his life and inspiration through an audio-guided tour. You can buy museum tickets online here. Keep in mind the entrance is on a first come, first serve basis and the house is narrow and small. To make the most of your visit, our tip is to go straight to the fourth floor and start your tour where others finish, taking in 360° views of the city port and Pacific Ocean.
An important note for photography enthusiasts: taking photos inside the museum is not allowed. However, I found a very cool video of La Sebastiana so you can get an idea of what it looks like.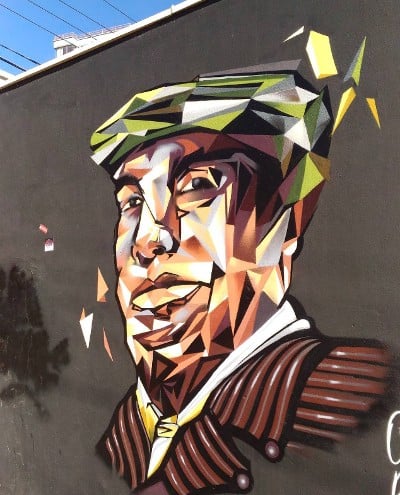 6. How to get to Valparaiso
Last but certainly not least, we'd like to share our tips of the best way to get to Valparaiso. The journey from Valparaiso to Santiago takes about 1.5-2 hours by land transportation depending on traffic.
You could go by private car, making a stop en-route in the Casablanca Valley for some wine tasting.
Or you can opt for the budget-friendly option like we did and take a public bus. There are plenty of bus companies offering the Santiago to Valparaiso route almost every hour. The buses may not be brand new, but they come with comfy, reclining seats and clean toilets.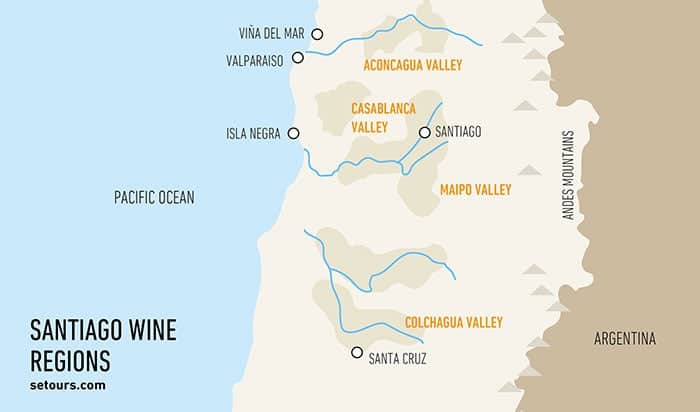 Our new Valparaiso walking tour
We have carefully crafted a walking tour together with Felipe, a dynamic and passionate local guide who embodies the spirit of Latin America. He made sure our visit was full of fun, informative visits, and lots of positive vibes. Our circuit includes can't-miss spots like Cerro Alegre, Cerro Concepcion, Alemanie Avenue, La Sebastiana and Casa Crucero. You also make a stop at Café Malvarosa for a taste of traditional Chilean cuisine to eat an empanada or to enjoy a coffee, before strolling along the famous Gervasoni and Atkinson promenades.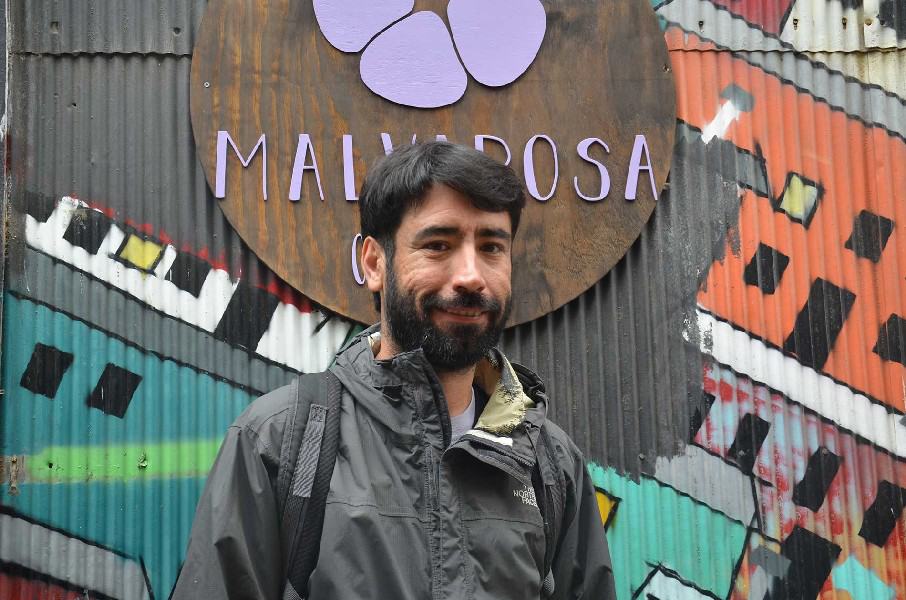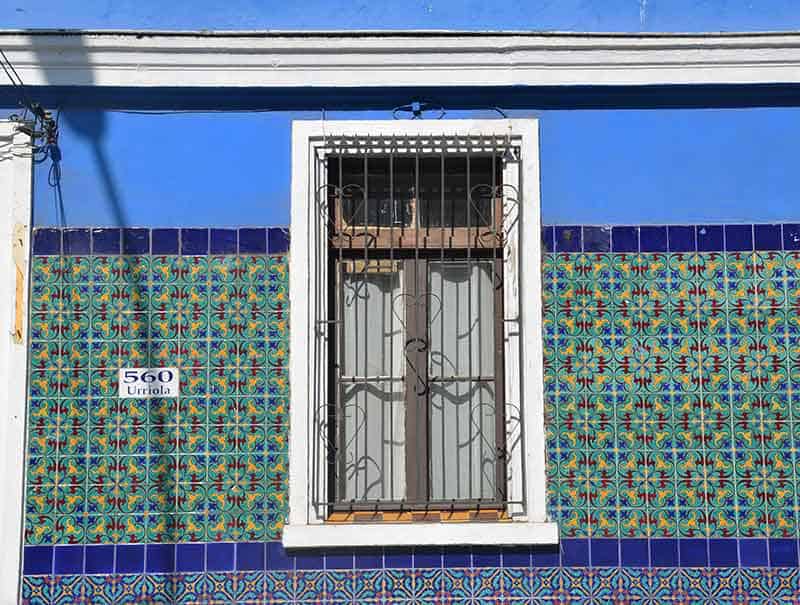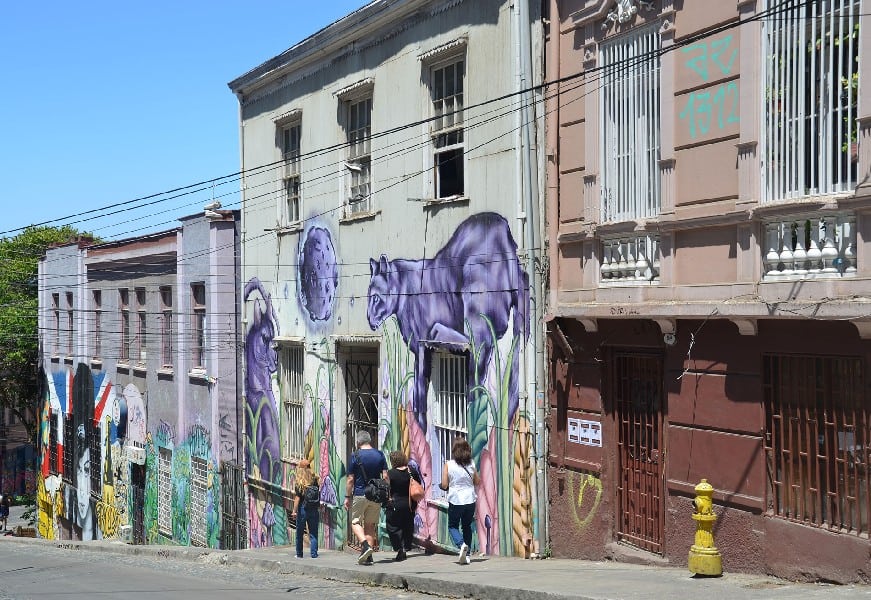 Our restaurant recommendations
La Caperucita y El Lobo $$$: combines traditional Chilean flavors with modern culinary techniques to create innovative dishes. The location of La Caperucita was once the home of the grandmother of owner Carolina Gatica. She and her husband Leonardo de la Iglesia have been operating the restaurant there since 2012.
La Concepcion $$$: serves traditional Chilean dishes, including classics like seafood and grilled meats, as well as local specialties. The charming restaurant is set in an 1880-constructed mansion and features stunning sea views.
El Internado $$: offers creative, contemporary cuisine with awesome views of the old town from their terrace. This modern and casual restaurant has an extensive menu featuring tapas, burgers, sandwiches and salads.
Café Malvarosa $: serves a variety of coffee, pastries, and light bites in a relaxed and comfortable atmosphere. Their brownies are an absolute must-try!
Cafe Entre Cerros $$: set in a traditional building it serves freshly squeezed fruit juices, (fruit) salads, sandwiches, all done with fresh produce. We highly recommend the carrot cake and the lemon pie!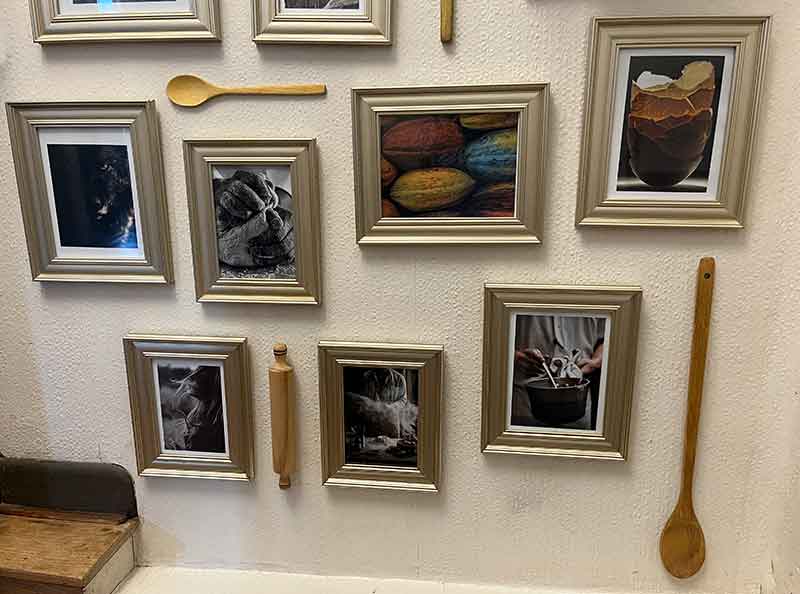 La Caperucita y El Lobo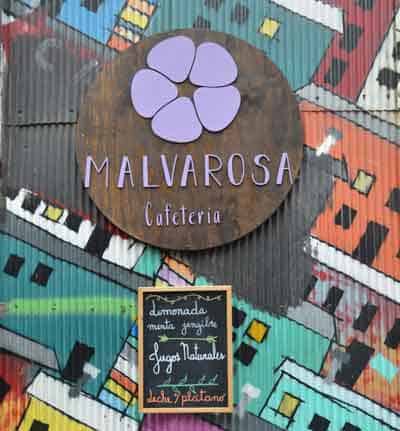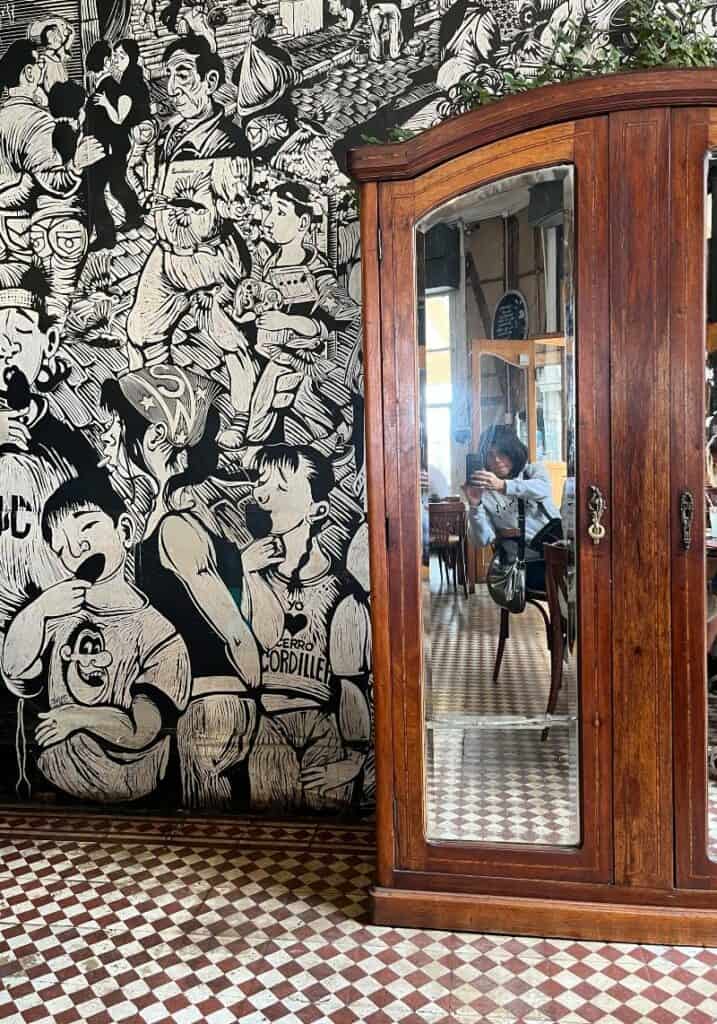 We hope you enjoyed our top tips for visiting Valparaiso as a first-time traveler. This vibrant port city is packed with history, art, and culture, and it truly deserves a spot on everyone's bucket list. From exploring the hillside neighborhoods and taking in stunning views from La Sebastiana, to trying local the local cuisine at one of our recommended restaurants, Valparaiso has something for everyone!